e-Statement Features:
Fast, easy and secure
View, download and print at your convenience
Receive your statements earlier
Lower exposure to identity theft
Environmentally friendly
Plus get FREE images with enrollment!
Enrollment is easy and takes place through your Personal Online Banking login. Simply login and click Options to get started.
To enroll for e-Statements on accounts where you are listed as the secondary account holder, please click here.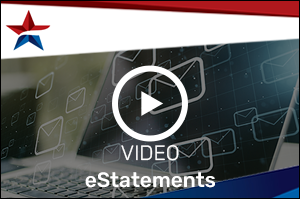 If you need assistance or have any questions, give us a call at 1-800-342-0679 during regular banking hours. We are ready to help!